Mythreyi is being pestered by Syndicate Bank to repay an education loan raised for her education from its Mulky branch. This loan had been raised by her father, the late Arvind Joshi, under 'Syndvidya scheme' in 2009. Arvind, former principal of Vijaya College, Mulky, died in 2011 when Mythreyi was at the fag end of her course.
According to RBI guidelines, covering education loans under insurance is mandatory. Following the rules, Mythreyi vaguely remembers that her father too had taken an insurance policy in United India Insurance Company to cover this education loan.........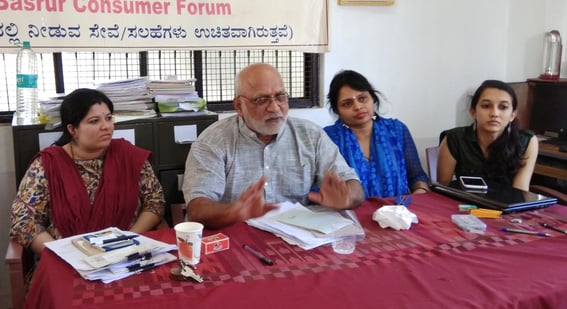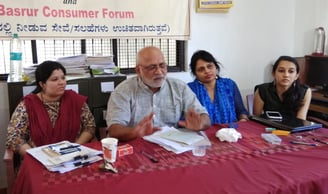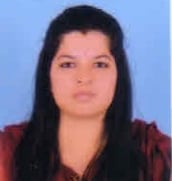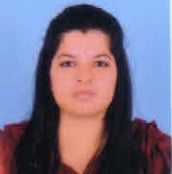 Mythreyi Joshi at the Press Conference
Failure to insure educational loan:
Mythreyi demands justice.