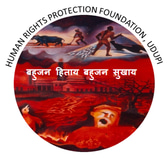 Several families of Koraga community members of Udupi Taluk came to know that Govt of Karnataka has made a scheme for the development of their community by allotting land to them and the land has been identified and reserved for their developmental in habilitation. In 2010, they submitted their application to the concerned authorities...
Finally, after about 6 months they got information that at Bommanabettu village, Kondady area at Survey No.229, 2.61 acre of land was allotted and identified for 29 applicants ,the lands to be distributed as 8 cents to each of the applicants.
But to their astonishment they could not trace out the land allotted to them and hence had to resort contacting the Project Officer for "Girijana Yojana Adhikari". Meanwhile,they received information that the Govt has sanctioned 1.5 lakhs for the leveling of the land allotted to these people out of which Rs.97,000/- got released. Again in 2013/14 information was received that Rs.3 lakhs was sanctioned for the same project but the fate of the sanctioned amount is unknown.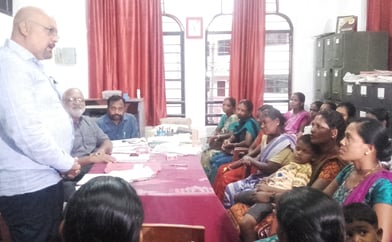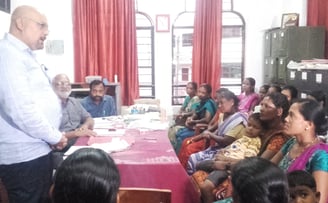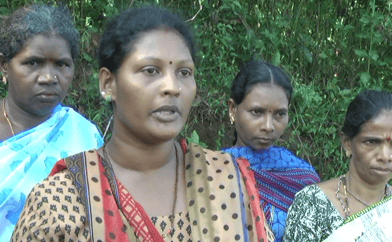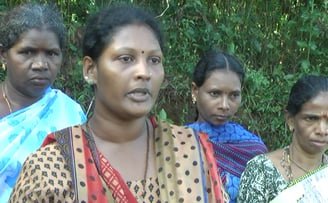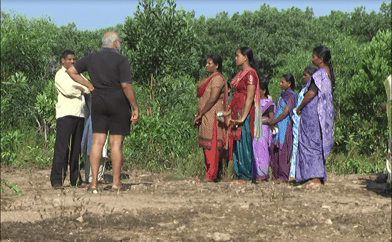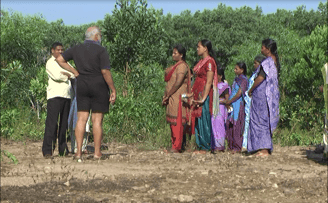 Victims of
Bureaucratic Arrogance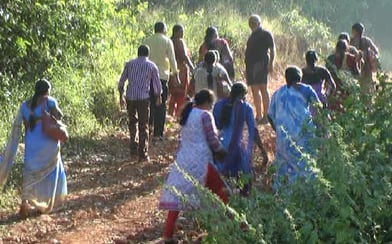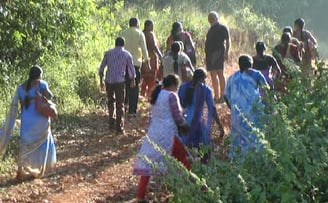 Volunteers decided not to wait for the Govt. officials to level the land allotted for housing colony...
Dr. Bhandari guides the volunteers
of Koraga Community