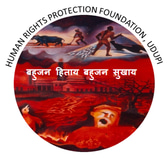 Hemalatha, a dalit girl, who had joined as Computer Operator on 12.07.2004 at Forest Department, Holenarasipura could only work for 13 years due to several wrongful dismissals by the officials. When contested by Hemalatha, on each wrongful dismissal she was promised false hopes to reinstate her and unlawful excuses were given by the officials to her applications requesting for justice. She was also denied of her right to get regularised as per Govt. Order no: DPAR:17: SLC 90, dated: 20.10.1994 which provides to regularise the persons completing 10 years of service and to provide benefits in this regard......
On several occasions Hemalatha has faced harassment at the workplace by higher officers for being a Dalit and for fighting against unlawful practices of their department. Once Officers crossed the line when they snatched the record of attendance and table chair provided for Hemalatha When she contested for this behaviour by sitting on the ground and continuing to work, she was thrown out of the office by a lady worker upon directions by the officer. Protesting the atrocity, Hemalatha continued to come to office and sat outside continuously for several days...
Hemalatha belonging to poor Dalit family from
Dr. B.R.Ambedkar Village, Holenarasipura Taluk, Hassan District is fighting for justice against the atrocities done by the forest officials, Holenarasipura. The acts of forest officials denying natural justice and violating the rights and privileges of SC/STs protected by the Constitution has raised cause of action to knock the doors of Labour Court.
The Plight of Victims of
Bureaucratic Arrogance